Thanks for printing! Don't forget to come back to Zerorez Idaho Falls and Eastern Idaho for fresh content!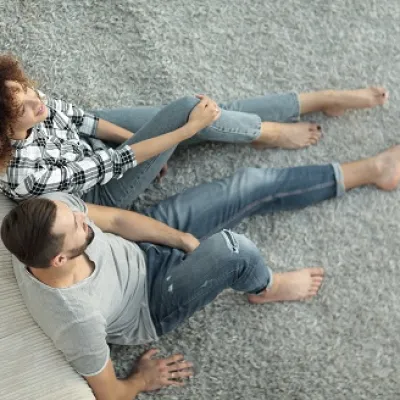 We're Open!

Zerorez is classified as an essential business since we help fight against the spread of germs and viruses through our unique cleaning. We can sanitize and apply disinfectant to living surfaces as well.

As residents of the Idaho Falls area, we are all experiencing unprecedented times. At Zerorez, we too are impacted, and can help with this challenge. Learn what the CDC recommends for cleaning your home and carpet.
Learn More
A Clean Home is a
Healthy Home.
Zerorez has been lab-tested and proven to clean at the highest levels possible. No other cleaning method out cleans Zerorez.

Our Commitment to you:
1. We will wear gloves and shoe covers in the home
2. We are disinfecting our equipment in between every job
3. We are exercising social distancing and adhering to CDC best practices regarding sick employees
Zr Clean™️ & Patented Technology
Soap is the Enemy of Clean
Soap is the enemy of a truly clean Idaho Falls home- because it won't leave. Have you noticed spots that seem to return after cleaning, worse than before? Is there a grungy film on your tile or granite? Are your rugs stiff and crunchy? Life is too short to be held back by soap residues.
Outdated Cleaning Systems aren't sufficient
Most carpet cleaning companies in Idaho Falls and Eastern Idaho use outdated technology that hasn't changed in 80 years. Their equipment and chemicals leave behind dirt, water, and worst of all, chemicals in your carpet, making them sticky, crunchy, and smelly.
We Don't Just Care About Your Carpet, we care about YOU
Helping you have the cleanest home or office in the Upper Snake River Valley is our mission. We not only help your home look and feel its best, but we improve your and your family's health through our patented Zr Clean™️ cleaning process.
Platinum Certified by the Carpet and Rug Institute
Not only is this the highest approval rating possible from the Carpet and Rug Institute, Zerorez® is rated the #1 cleaning process in the nation by an independent testing laboratory. When we clean, there is Nothing But Clean™ left behind.

No harsh chemicals means Pure Safety for your family and pets.
Since Zr Clean™️ doesn't use any harsh chemical additives, your surfaces are perfectly safe for your family and pets, no matter how small.
Stay Connected
Stay Connected with us to receive up-to-date information on special offers, promotions and tips to maintain a healthy, happy and clean home!
We respect the privacy of our users. Please review our
privacy policy
What Idaho Falls is saying about Zerorez
2084273133
Zerorez Idaho Falls and Eastern Idaho
1626 Hollipark Dr, Idaho Falls, ID 83401
Varied
Very Happy
We were very happy with our carpet. With 3 kids and two dogs it's hard to keep light carpet clean. Also, when we had a puke fest zerorez was able to do our carpet and my sons mattress. When we had a bloody accident involving my accident prone son and the bed frame, they were able to get the blood out of our carpet that was like rain and 5 feet down the hallway. We use their pet spray and water too!
Anonymous
2084273133
Zerorez Idaho Falls and Eastern Idaho
1626 Hollipark Dr, Idaho Falls, ID 83401
Varied
Quality Job
Jared and Josh were the two techs who showed up to clean the carpet in my entire house. Both of them were very professional and took the time to explain everything to me, ask me if I had any questions, and kept me informed of the progress (we left during the cleaning). They did a quality job. Not only that, they both have a sense of humor, which had me laughing even that early in the morning. I already have it in my calendar to book the next cleaning when the time comes; would definitely recommend the company, especially Josh and Jared!
Anonymous
2084273133
Zerorez Idaho Falls and Eastern Idaho
1626 Hollipark Dr, Idaho Falls, ID 83401
Varied
On Time and Professional
We had our carpets cleaned a couple of days ago and are very happy with the experience. The tech, Rusty, was great and very knowledgeable. He was on time and professional. I wanted to find a cleaner that does not use soap or chemicals, so that is why I chose Zero Rez. I was skeptical that the carpets would look clean, but they definitely are clean and look awesome. They are also very soft now to walk on. Very happy.
Anonymous